Beverages &
Carry Out Only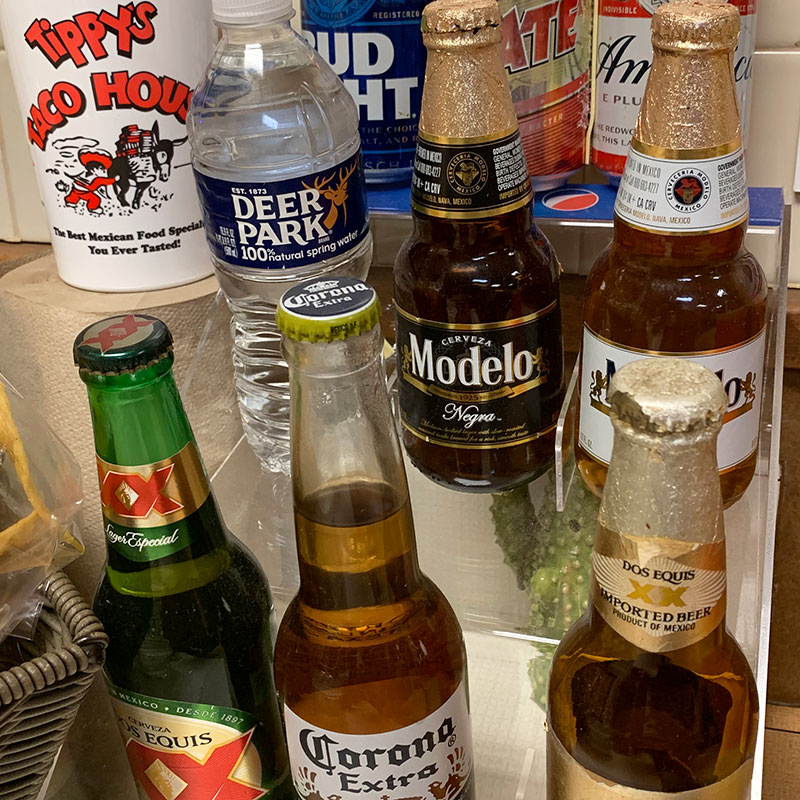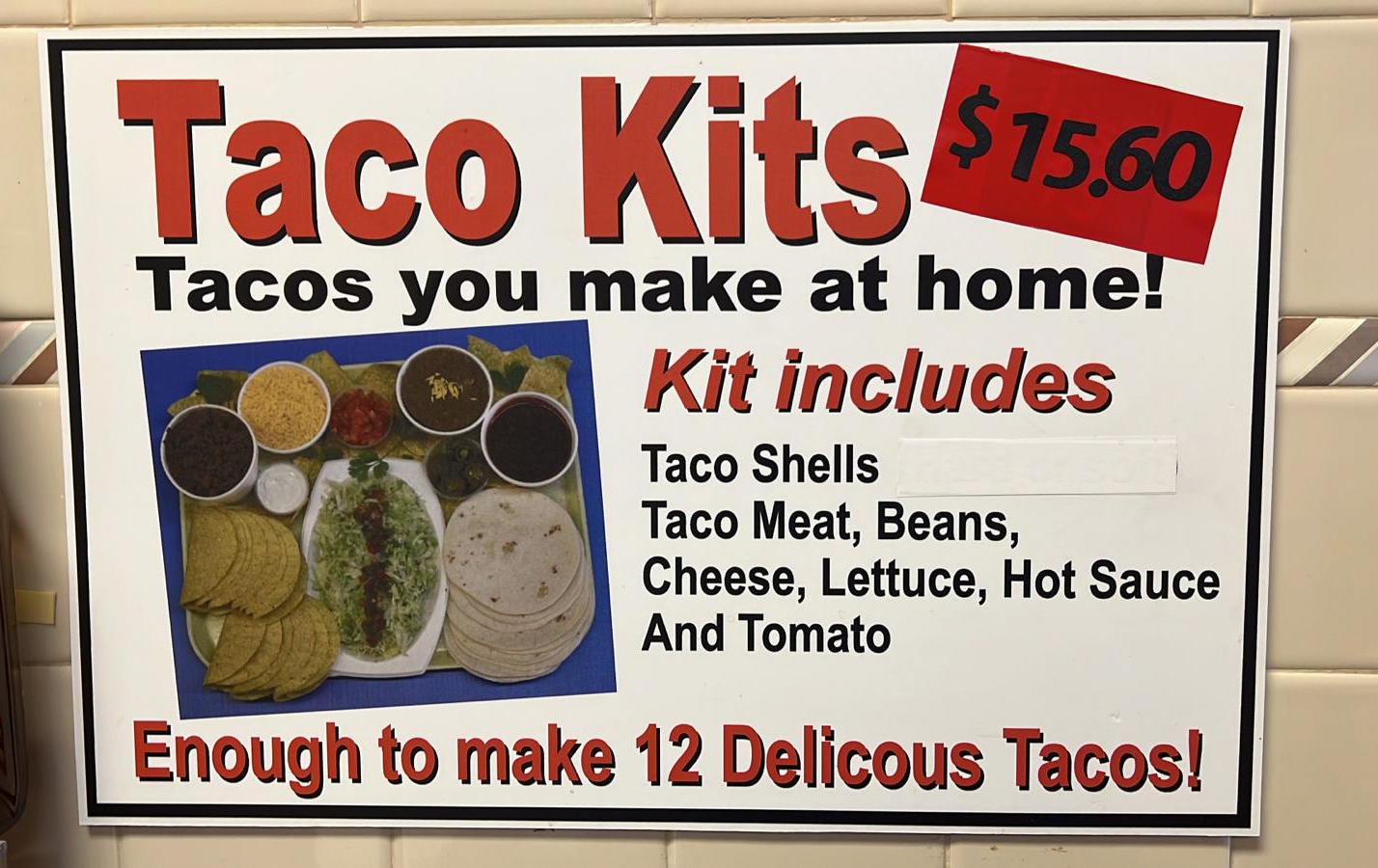 One pound of Grilled Chicken Fajitas with Sauted Sweet Onions.
One dozen Soft Flour Tortillas.
Shredded Lettuce & Cheese.
Sour Cream & Pico de Gallo.
Guacamole, Chili con Queso.
Chunky Hot Sauce.
Mexican Rice, Beans and Hot Sauce.
& Chips for Dip'n.
Carry out only. NO coupons.
Please Allow 10 minutes for preparation of your Fajita Fiesta!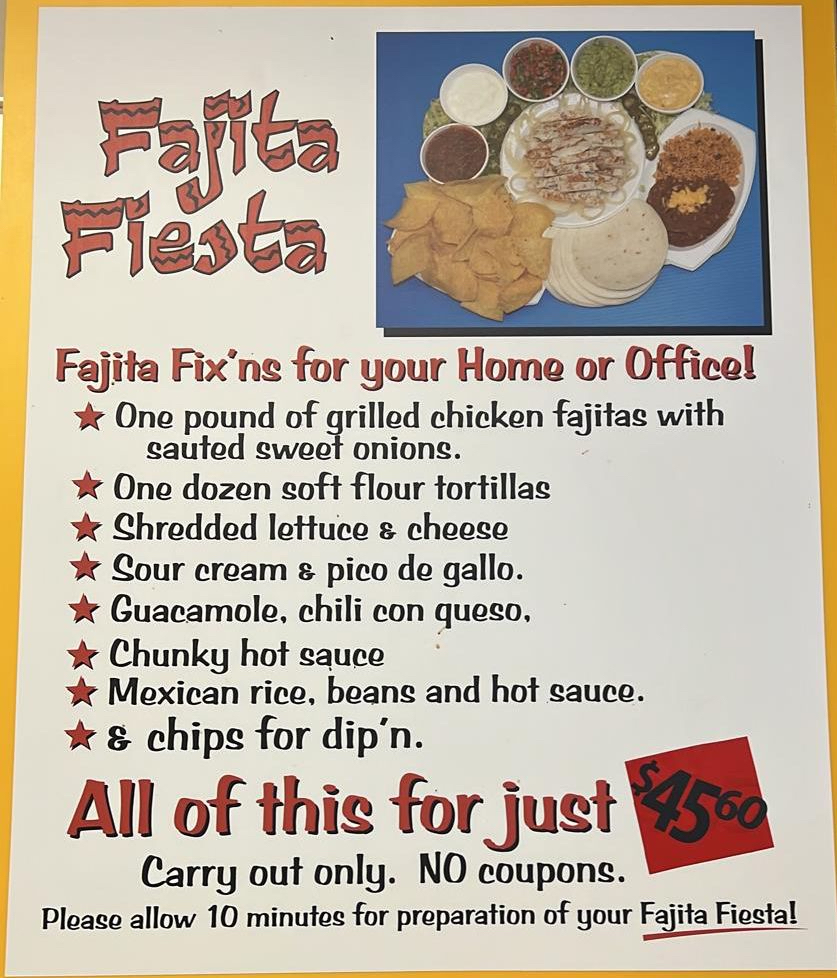 Soft Drink or Ice Tea

$2.20

Unlimited Refills for Dine-In Customers

Domestic Beer

$3.99

Imported Beer

$4.56

Carry-Out Beverages

Regular
$2.20

Extra Large
$2.51
Taco Kits

17.60

Now You can make yours tacos at home. This kit includes taco shells, taco meat, beans, cheese, lettuce, and diced tomatoes.
Enough to make 12 tacos.

Hot Sauce

1/2 pint 3.00

Taco Shells

doz. 4.50

Corn Tortillas

doz. 4.00

Flour Tortillas 10″

doz. 4.00

Flour Tortillas 6″

doz. 4.50

Sundried Tomato Tortillas 12″

doz. 9.00